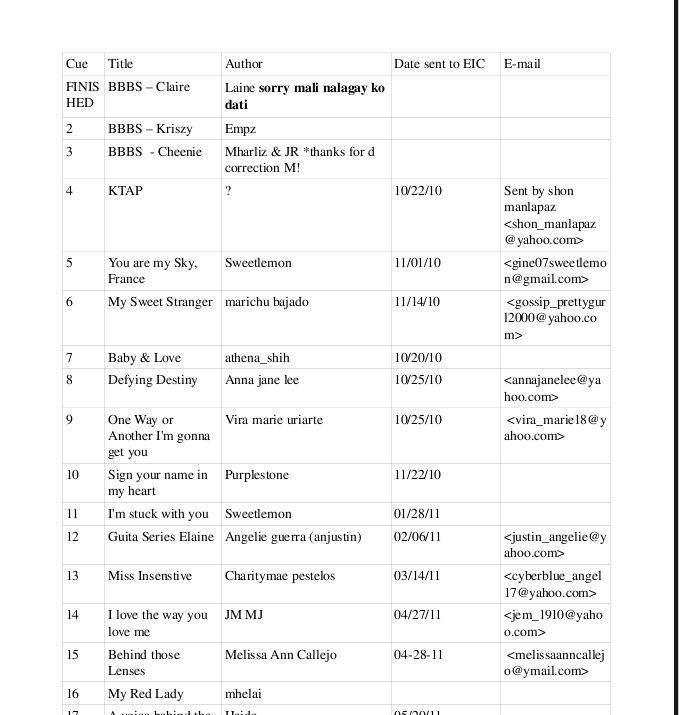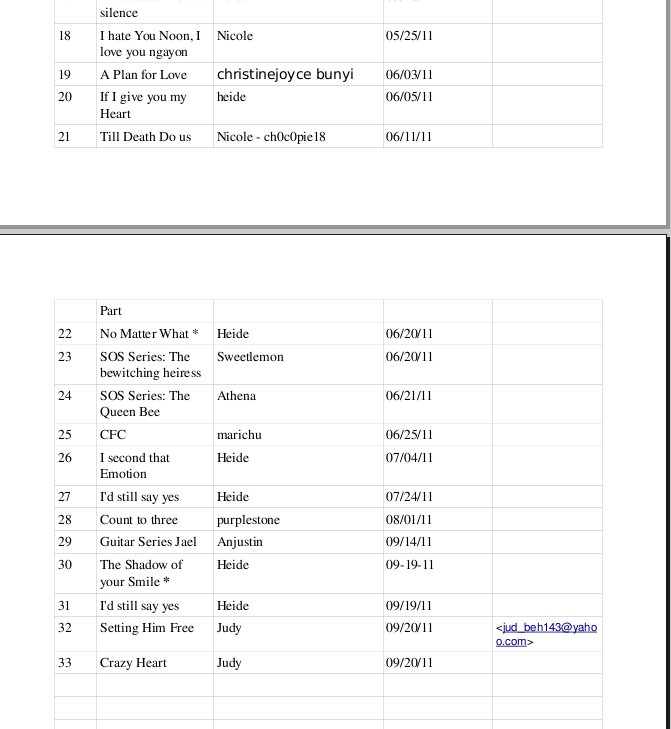 Add caption
If your novel is not on this que that means I don't have a copy of your novel. E-mail it immediately. Those FINISHED novels that were not sent to me are not my responsibility. It's part of the HOW TO SUBMIT that you have to SEND THE EIC the edited form (by another person preferably from TOP as your editor or reader) not the RAW format crazy version of your novel.
If your novel is in FATE, dapat me copy din na na-send sa akin. pinaywritertop@gmail.com
AGAIN, these are the rules.
If you can't wait for me to finish all these, then I am sorry. I am not a machine. Write somewhere else but don't expect me to help you. I want to help that's why I got this "job" but I have a life too. It was very eventful lately and I messed up my time. But it's on like donkey-kong.
There is something we are preparing for next year (5th year ng TOP) so I need to evaluate the writers.
Wherever you might end up, don't rush greatness.