http://roshipotoshi.deviantart.com/art/Cine-Europa-14-poster-254711905
My eyes are not deceiving me, right? Cine Europa 14 here, I come!~
http://www.britishcouncil.org/philippines-common-about-us-our-events-cine-europa-15.htm
The UK's entry to this year's festival promises to once more showcase excellence in British cinema with the film Never Let Me go starring Kiera Knightley and Andrew Garfield.
Never Let Me Go is a film about Ruth, Kathy and Tommy, who spend their childhood at a seemingly idyllic English boarding school. As they grow into young adults, they find that they have to come to terms with the strength of the love they feel for each other, while preparing themselves for the haunting reality that awaits them.
FINLAND
AUSTRIA
BELGIUM
BULGARIA
´Can a long-lost song save a friend from death in a New York hospital?´


Kamen an aspiring theatre director emigrates from Bulgaria to America to work in New York. His best friend Ivan a frustrated, but aspiring writer, stays behind in Sofia with his girl-friend Nina. One night, Ivan learns that his best friend has suffered a possibly fatal car accident in New York and is in hospital in a coma. Denied an America visa to be by his friend, Ivan hitch-hikes across Bulgaria armed with a video camera to the village where Kamen was born in search of his friend´s grandmother. He remembers that she used to sing a song `About life that passes as a Shadow`, a song that can resurrect the dead according to Bulgarian folklore. A song that may save his friend´s life. Ivan´s odyssey explores friendship, sanity, myth, faith, inspiration, death, life and hope.
CZECH
DENMARK
FRANCE
GERMANY
GREECE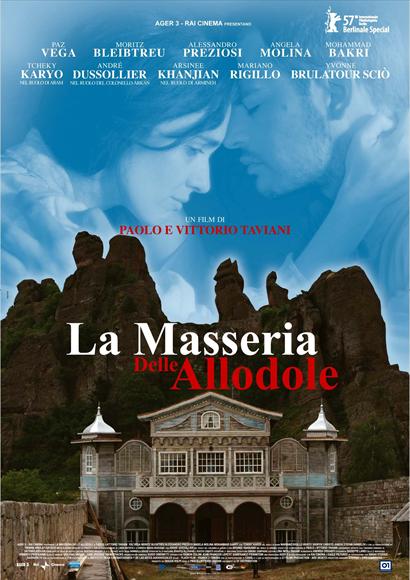 ITALY
SLOVAKIA
SPAIN
SWITZERLAND
The NETHERLANDS
Will definitely watch this one!~