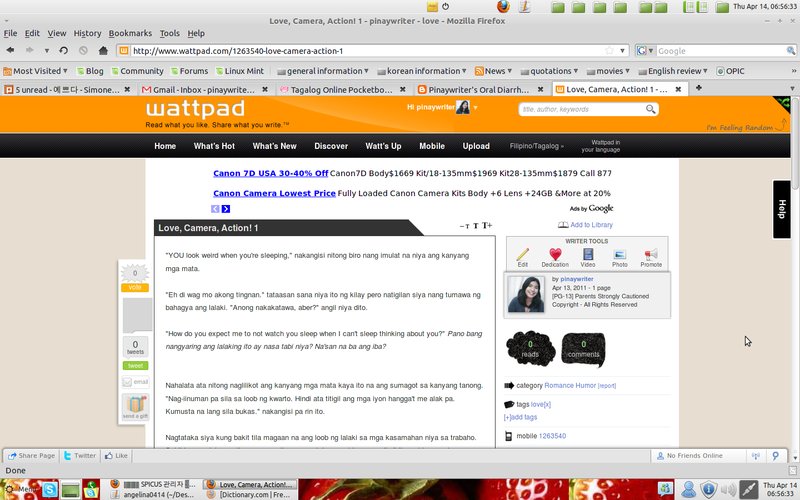 No, I am not leaving T.O.P. I just tested this site because since bookworm ang mga TOPpers, there are some who read novels here. And I am thinking that it would be a great place to put my C.A.T.s novel which is in English. Since T.O.P. will continue to be my home for my Filipino novels, I am thinking that it wouldn't hurt to have another avenue to get more traffic for TOP and vice versa. I don't want our TOPpers to have a limited world view. Since they love to read the English genre books MIGHT just improve their comprehension skills and their English skills. And that is one less thing for me to worry about.
I am still not sure if this could become a "kumikitang kabuhayan" but heck, I never wrote fiction for money anyway.
Make an account and look around.
If you are into Tagalog pocketbooks,
check them out here.
If you are on Wattpad and you want to be a fan of T.O.P.
you can be a fan here.
Ako ay isang TOPper, sa isip, salita at AKDA.